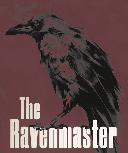 Litter 1: The Ravenmaster
Raven Merlina des Cailloux Enchantés - black silver mackerel tabby ns 23 - female - stays at home
Raven Poppy des Cailloux Enchantés - blue a - female - reserved
Raven Gripp Thor des Cailloux Enchantés - black silver mackerel tabby and white ns 09 23 - male - reserved
Raven Georgie Thor des Cailloux Enchantés - black silver blotched tabby ns 22 - male - reserved
On June 13, 2023, Spinelle and Orville's 4 magnificent kittens came into the world.
As these are Orville's last babies before he retires to the von den Raben cattery, this litter is named in his honor: The Ravenmaster
The kittens are all named after one of the famous crows in the Tower of London.
They will be able to leave the house in September when they are sterilized, identified and in order of vaccination.
Status of kittens:
Under observation: the kitten is not yet available
Available: you can contact me
Option: someone is interested but it is not booked yet, you can contact me in case the option is lifted
Reserved: this kitten is no longer available