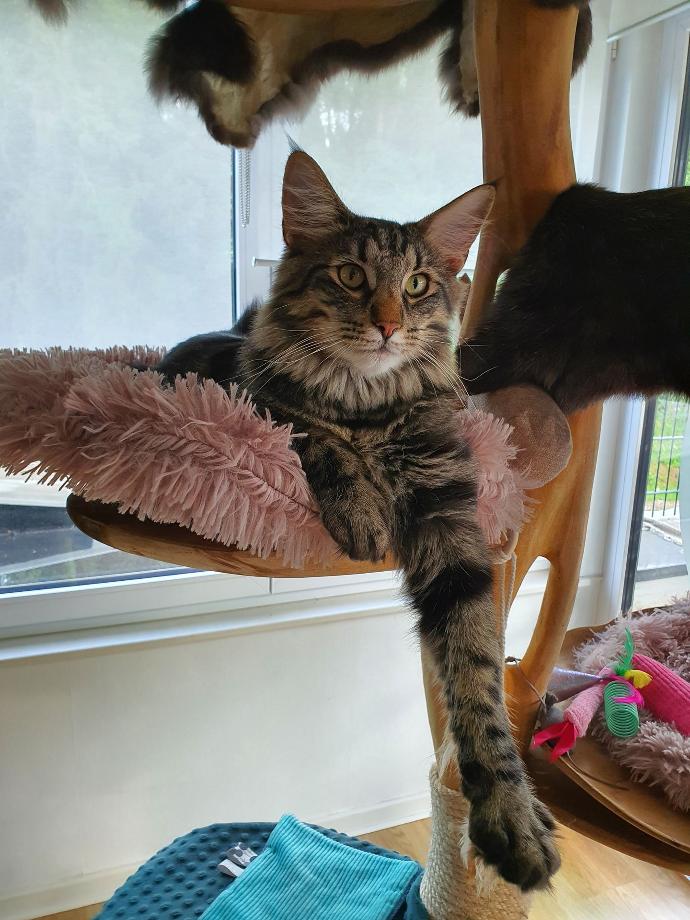 Terra Yaï de Caladan
Norwegian brown mackerel tabby male
carries dilution and non-agouti
tested negativ for PKDEF / GSDIV
Champion since 5th November 2023
Pedigree:


Yaï is born on 12th July 2022 at the cattery Caladan
He is a young brown mackerel tabby male with already thick fur and a good frame for a future big cat.
Its name, Yaï, means the wind in the Ewe language (Togo) and Terra is the earth, the anchor.
As soon as he arrived in November, he showed that he is comfortable in his feet. Yaï is not afraid of anything! Neither grumpy old cats nor big dogs.
He is curious, playful and adapts very quickly to new things. It is he who decides when he wants hugs, he then becomes a real purring machine.
Yaï likes to show off, to get attention. He wants to do exhibitions and has all the qualities to participate!